Resize Filters
This is a modification of imageresampler that outputs resized images using all filters so you can compare and select the best one. This program does not work with any Windows version before 7. It requires .NET 4.52
It would most likely be used when you had a raster image you wanted to enlarge. Results of doing so are never that pretty but with this program they can be a little less ugly.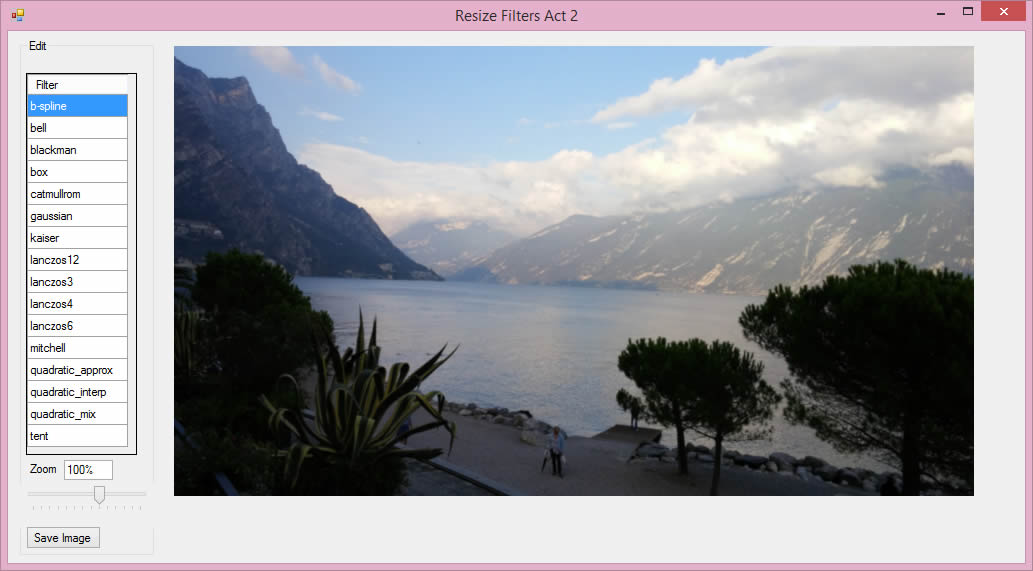 This program is a great instructional tool for showing how different computer graphics algorithms look.
Please note that some anti virus products may give you problems because this program is so infrequently
downloaded. Also because it runs a batch file in the middle some anti virus programs will try to interrupt
it there.
Version Updates
0.21 (12/2/2015)
Rebuilt with Windows 10 to maintain compatibility
0.2 (11/24/2015)
New .NET front end for command line tool. I set interpolation to nearest neighbor for previewing it.
0.1
Command line tool
All feedback should be directed here.